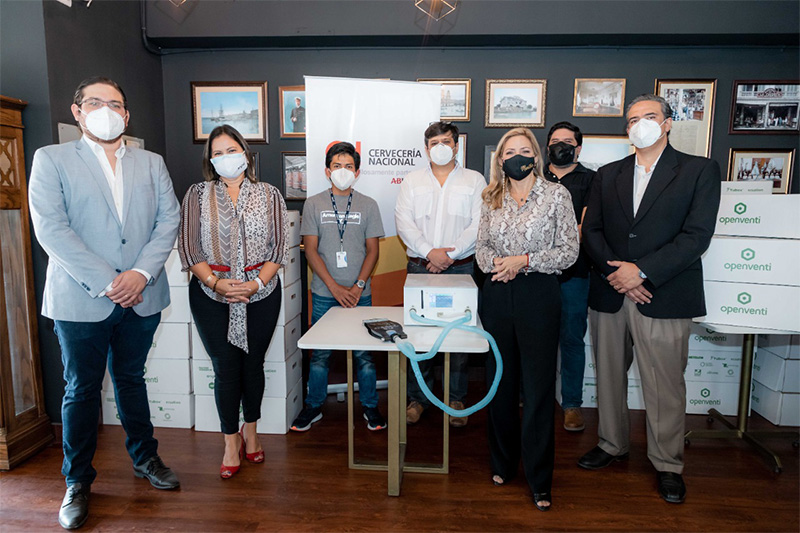 Openventi delivers Emergency-Use Ventilators with the collaboration of the private company
Openventi is continuing with the delivery of Emergency-Use Ventilators to different hospitals in Ecuador. Thanks to the planning team, who have delivered 30 ventilators between December 2020 and April of this year, it has been possible to obtain the necessary information to schedule a delivery of 15 ventilators per week, a process that started on April 22.
The beneficiary health organizations on this delivery are Julius Dhopner Hospital in Zamora, Gualaceo Hospital, El Empalme Basic Hospital, Cuenca´s Jose Carrasco Arteaga Specialty Hospital, Dr. Anibal Gonzalez Alava Basic Hospital from Calceta, Government of Loja.
The Government of Loja has made a requirement to distribute several respirators among different hospitals in this province, such as: IESS Loja Hospital, Isidro Ayora Hospital, Vilcabamba Hospital, Macara Hospital, Paltas Hospital, Calvas Hospital, Zapotillo Hospital, Espindola Hospital, Saraguro Hospital, Puyango Hospital.
This delivery was carried out in the presence of executives from Cervecería Nacional and Salvar Vidas, organizations that are part of the group of companies that have contributed to the financing of the Openventi project.
The project will continue to deliver respirators every week until a number of 200 are completed.
At Openventi we continue to work to complete these much-needed deliveries, at a critical time of the Covid-19 pandemic in Ecuador.
https://openventi.org/wp-content/uploads/2020/03/logo-openventi.png
0
0
Verónica Loor
https://openventi.org/wp-content/uploads/2020/03/logo-openventi.png
Verónica Loor
2021-04-26 16:22:40
2021-07-06 14:00:18
Openventi delivers Emergency-Use Ventilators with the collaboration of the private company