OPENVENTI UPDATE
WE GET THE FIRST PHASE!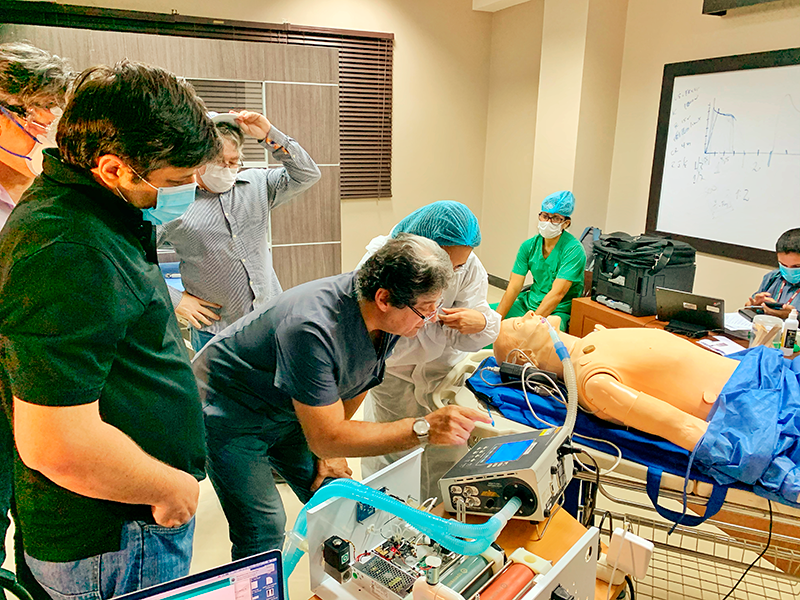 We have completed the procurement stage, as well as the last prototype, which, after correcting some technical details, has allowed us to successfully pass the first certification test, which confirms that we have a functional equipment, following all the requirements and standards indicated by the ARCSA (The Ecuadorian Regulatory Agency).
During the development of our ventilators, there have been certain drawbacks typical of the elaboration of the product. We went through a stage of uncertainty ranging from proof of concept to prototype and prototype to product. This work has not been easy, since difficulties have arisen due to the emergency situation that the country is going through, which has caused delays in procedures and imports, which have influenced development to be of unusual complexity and with longer times.
But, thanks to the fact that our team of professionals had the ability to play against the times and overcome these types of barriers, it was possible to complete this first stage. Certification was achieved, being this an enriching process, which allowed the team, in addition to complying with the guidelines of the regulatory organization, to have had the opportunity to be in contact with doctors and experts, who in the end have been a contribution valuable for the project.
The Opeventi team, since its inception, has been working in parallel, other activities such as procurement, the import of components and the adaptation of an assembly plant in Guayaquil, where a team of industrial engineers will work on the preparation of manufacturing and process manuals, so that specialized companies can take the lead in the future, for the development of their own ventilators.
We remain committed to Ecuadorians, to the people who have donated and to the different countries that have trusted us since the beginning of this project. We are taking leaps and bounds to achieve the goal that we set ourselves from the beginning, to give life to those who need it and more than anything, to be able to save lives. #EsperanzaVenti
https://openventi.org/wp-content/uploads/2020/03/logo-openventi.png
0
0
Paul Estrella
https://openventi.org/wp-content/uploads/2020/03/logo-openventi.png
Paul Estrella
2020-05-31 20:14:09
2021-07-06 14:00:22
First Test Phase Completed